Manor Grove is pleased to have an event calendar. We strive to have interesting, helpful topics for our community. All events are FREE unless otherwise noted. Space is limited, and some topics may be very popular. Please understand if we have a full house.  As a friendly reminder this is also our resident's home. We look forward to seeing you!
Sunday Window Visits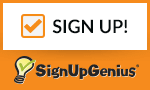 Free Fairy Hunt on Manor Grove's Lawn!
Ready to get out of the house and enjoy some safe family fun? Let's go looking for fairies! Manor Grove Nursing and Rehab located at 711 S. Kirkwood Road (just south of the Magic House on the opposite side of Kirkwood Rd.) has a magical park-like lawn. We have hidden 15 different fairies in our trees. All you have to do is choose a one hour time slot for yourself or family and go searching! The fairies will be out from June 1st – August 31st. It's fun and safe as there is no need to touch anything. Manor Grove has been serving our community for 113 years. This is one way, during these times, we hope we can help our neighbors by offering a safe fun activity. You are welcome to park in any of our lots, but we suggest parking in the back because you will likely find more spaces available there.
Click on "Sign Up Here" and it will link you to our page where you can choose a date and time.
Here are a few hints to get you started: There are 3 fairies in the front yard. If you are facing Manor Grove there is a walkway on the left side of the building – there are 2 fairies along the walkway area as you head to the back and there are 10 in our backyard. All fairies are on tree trunks, except you may find one in our gazebo. Important: Please do not take the fairies. Simply leave them there for the next family to find. 
While you are here, don't miss our very enchanting and magnificent Post Oak Tree. It is the largest tree in our backyard. Our Post Oak is estimated to be over 400 years old!
Also, dogs are welcome, however we chose not to set out water bowls at this time so there is no chance of dogs spreading covid 19.
If you have any questions please call 314-965-0864.
ENJOY!
March 24th 7-8 pm – CANCELLED due to keeping our residents safe during the coronavirus situation. 
"Overwhelmed to Organized" presented by Jodi Granok owner of Organizing Magic
Jodi Granok, MSW is a professional organizer, productivity consultant, and speaker.  In 2008, she created Organizing Magic, LLC – a professional organizing company based in University City that works with overwhelmed people to get their homes, offices, and lives organized.  Jodi is a member of both the National Association of Productivity and Organizing Professionals (NAPO) and the St. Louis Chapter of NAPO.  She has achieved all five of NAPO's Specialist Certificates in Household Management, Life Transitions, Residential Organizing, Team Productivity, and Workplace Productivity.  Jodi served on NAPO's National Board of Directors from 2011-2016 and currently serves as the Director of Communications & Technology for NAPO – St. Louis.
www.organizingmagic.com
We regret to inform you, but yoga has been CANCELLED this spring. We sincerely hope this has not caused any inconvenience.
Yoga for the community –  Come join us on Manor Grove's front lawn – All are welcome!
Don't miss this fun opportunity to try something new!  It's free and casual. It's ok if you are not familiar with yoga. The idea is to try something new, so feel free to bring a friend.  Don't have a mat?
No worries – we've got plenty of extra mats.
April 9-30th 10:00-11:00 am for 4 weeks on Thursdays CANCELLED due to the coronavirus situation. please check back!
"Journey of the Heart" by Heartland Hospice
An educational and support program for caregivers caring for a loved one with dementia.
Presented by Heartland Hospice
Space is limited, please call Manor Grove to RSVP
May 12th 6:00 – 7:00 pm
"Care for the Caregiver – Stress Management" CANCELLED due to the coronavirus situation. Please check back!
www.heartlandhospice.com/stlouis
September TBD
"Beware of Financial Scams" by Michelle Perry
Michelle wants you to feel understood, informed and in control.
You can learn more about Michelle here: www.edwardjones.com/michelle-perry
michelle.perry@edwardjones.com
October 17th 12:00 – 1:00 pm
"How to Find an Owl in Your Neighborhood"
presented by Mark Glenshaw / Forest Park Owls
Mark is an award-winning naturalist. His attention is focused on both the field and in the library on the wildlife found in Forest Park St. Louis, Missouri. markglenshaw@gmail.com
Check out his blogs at:
http://forestparkowls.blogspot.com/